Blog

"We Needed a Global Overview" - Customer Success Story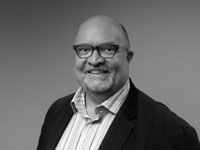 CLIENT CHALLENGE
Our client "Skolnik Industries" is a B2B manufacturing company producing industrial containers in the United States and selling globally. The company has more than 10k clients and prospective clients and a number of sales representatives.
The company uses Sugar as their CRM system. The Sugar CRM generally serves well the client's needs for recording interactions with clients and prospects and their contacts. However, having the data alone did not help to understand potential issues and spot improvement opportunities.
To make informed decisions – the company needed a live-data reporting tool that could go from general to specific and visualize across dimensions.
"We needed a global overview of how our users were interacting with CRM system. We needed to understand what part of the program they were using and how they were spending their time.  It was inefficient for us to have to run a Sugar report for each module for each user.  We needed a birds-eye view in one report containing the module use of each user.

We needed to understand what product categories we were quoting and analyze success rates, sales cycle, quote volume (quantity and dollar) of each.  This was impossible to do with the standard Sugar reports."
Dean Ricker, President, Skolnik Industries
SOLUTION
IT Sapiens Analytical Reporting Tool with support provided by IT Sapiens team.
RESULTS
The Dashboard of the Analytic Reporting Tool easily allowed:
Analyzing the weekly/monthly etc. activities by sales rep
Analyzing opportunities by products and product categories including quantity and dollar volume by sales rep
Analyzing lost sales and their drivers
Analyzing sales cycle across dimensions – sales rep, product category, target industry, geography
Possibility to calculate average days from opportunity created to sales closed across dimensions, which can be used for benchmarking and target setting.
To get on top of the sales opportunities that may have not been utilized, e.g. selecting all the clients or contacts where there have been no action in e.g. last 120 days. Or alternatively – selecting all the clients that have themselves reached out to us e.g. not less than 3 times. This can be done across dimensions like sales rep, target industry, geography, etc.).
Performance management – comparing actual sales vs. forecasts and targets across dimensions.
There is always a drill-down option in all live data charts to get to the source data, identify drivers for irregularities which often helps getting to the root causes of issues and fixing them.