Ritelite – the way to Analytic Reporting Tool from IT Sapiens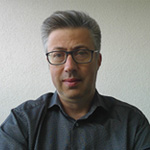 RITELITE (SYSTEMS) Ltd.
Located in Essendine, UK, Ritelite (Systems) Limited are a leading manufacturer of high performance portable and mobile area work lighting solutions for professional applications including Construction, Rental, Events, Emergency Services and Military. With a rapidly expanding global customer and partner base we took the decision in 2014 to implement a new CRM system to support our Strategic Business Plan and expanding our global sales.
THE PROBLEM
After a detailed period of consideration we chose a solution based around the SugarCRM CE edition. Our CRM system has subsequently been upgraded to SuiteCRM with a further version upgrade implemented in 2019.
Right back to the beginning in 2014, one of the main aims of the new CRM system was to provide better reporting capabilities to help support improved and more efficient sales processes as well as agile, focused decision making.
Unfortunately the reporting tools provided with the initial SugarCRM CE based solution proved to be restricted and insufficient to cover many of our long term needs. The upgrade to SuiteCRM brought a new on-board reporting module which unfortunately proved to be full of bugs and extremely difficult to use effectively. Some reports were possible but only after a lot of trial and error due to the bugs affecting various aspects of the functionality. This resulted not only in huge time losses trying to understand and work around the issues but also a general question about the viability of the entire SuiteCRM system as a solution to our business needs.
In 2019 we decided to invest one more time in an upgrade to the SuiteCRM system. This was a major and costly process due to customizing which needed to be manually implemented into the new upgrade. Additional functionality, bug fixes and also a supposedly better version of the on-board reporting module were the key reasons to invest in this project. Unfortunately the reporting module proved again to be a problem area. It was "improved" but unfortunately was also equally full of bugs and issues which were difficult to fix without another subsequent major upgrade and no guarantee of success.
THE SOLUTION
As this was not an option we began looking for alternative solutions and found the "Analytic Reporting Tool" from IT Sapiens.
As we run SuiteCRM on an untypical server set-up (Windows + MSSQL database) this provided some initial problems to solve. The team at IT Sapiens were extremely responsive and went to significant lengths to provide a version of their reporting tool which was compatibility to our set-up. Following a period of testing we are now using the tool very successfully in our live and test instances since February 2020.
And what do we think of the Analytic Reporting Tool from IT Sapiens? In a word, it is Excellent as is the support from IT Sapiens themselves. Throughout our Open Source CRM journey since 2014 we have not worked with a better partner than IT Sapiens. 
The "Analytic Reporting Tool" now provides us with the solutions we were seeking right from the beginning of this project in 2014. The tool helps support improved and more efficient sales processes as well as providing powerful, flexible data views and insights to all levels of our business, supporting agile and focused decision making.
The functional scope of the reporting tool is very impressive and therefore it takes some time to learn about all of the capabilities and how best to use them within your own particular working environment and processes. However this is the case with any tool, they are all limited by your ability to understand them and use them effectively.
I would like to add at this point that I am not an IT guy with coding or SQL abilities but a Business Development Manager who needs effective tools to provide useful data to act and make decisions upon.
Using the "Analytic Reporting Tool", it was easy and fast for me to get key data views and dashboards set up for our management and sales teams giving us quick benefits in many areas. We are learning new ways to get benefit from this every week and the support provided by IT Sapiens to assist us has been exemplary.
We are using this not only to get detailed current sales data views but also to manage our entire sales opportunity pipelines, monitor outstanding sales debt, production forecasting, track effectivity of marketing Investments including marketing campaigns, websites and exhibitions.
CONCLUSION
For any other companies out there with similar problems, I can only recommend that you contact IT Sapiens and take a look at this for yourselves. I wish we had found them earlier. 
I am also more than happy to try and help anyone who may be on a similar journey by sharing our experiences and learning also from yours.
Many thanks to Eva and the team at IT Sapiens!
Kevin Thompson
Business Development Manager
Ritelite (Systems) Limited
Essendine, UK