IT Sapiens achieves Partner Excellence with Award from #1 rated CRM provider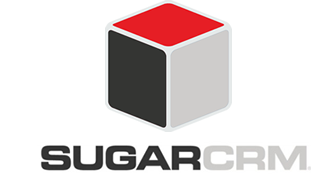 SugarCRM Inc., the company that helps global organizations build better business relationships, has named IT Sapiens 2019's Software Technology Partner of the Year Award winner.
The SugarCRM Partner Awards recognize partner excellence across global, regional and customer experience categories, rewarding partners who provide significant value to SugarCRM customers.
The winners were announced at a prestigious awards ceremony in Monterey, California.
"I am very thankful to my IT Sapiens team for all the hard and excellent work throughout the years, really proud! It is a great honor for us to receive this recognition from the world-renowned CRM technology guru - SugarCRM. We truly enjoy our cooperation with SugarCRM and their Partners to bring the best value to our customers across the world. We are looking forward to achieving even more together!"
Eva Narunovska
IT Sapiens CEO & Founder
SugarCRM chief executive officer Craig Charlton said:
"I'd like to congratulate IT Sapiens on being named one of this year's Partner Awards winners. The award recognizes them as a key partner with a proven track record of delivering value to customers. Our unique channel program brings together an impressive group of CRM experts to promote partnership, growth and an overall collaborative effort that ensures the best possible experience for partners, customers and users at every level."
About SugarCRM
SugarCRM enables businesses to create extraordinary customer relationships with the most empowering, adaptable and affordable customer relationship management (CRM) solution on the market.
Unlike traditional CRM solutions that focus primarily on management and reporting, Sugar empowers the individual, coordinating the actions of customer-facing employees and equipping them with the right information at the right time to transform the customer experience.
More than two million individuals in over 120 countries rely on SugarCRM.
To learn more visit www.sugarcrm.com or follow @SugarCRM.
About IT Sapiens
IT Sapiens offers business analytics solutions that are based on real time data with a great emphasis on data representation, visualization and ease of use.
IT Sapiens Analytic Reporting gives the power of business analytics to all CRM users allowing them to gain valuable business insights and helping with day-to-day tasks and decisions. The ease of use and high customizability gives the end-user the power to create a variety of powerful reports and charts.