Video Tutorial: Got Funnel Vision?
Funnel charts are a great way to display how events are moving through different stages. They are most frequently used for tracking sales stages. Funnel charts can help you identify bottlenecks and visualize conversion rates at which opportunities travel through the funnel.
In the Sapiens.BI funnel chart, you can easily see how your opportunities are distributed in the sales funnel.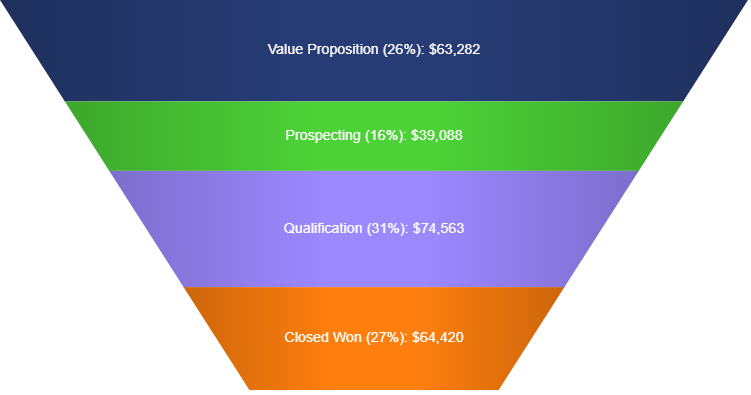 We have put together a short video tutorial on how to set up funnel charts.
To see the full playlist of all our tutorials for SuiteCRM and SugarCRM click here.