Opportunity to Build Business Analytics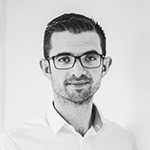 We love a report at Phew and were struggling with the standard SuiteCRM reports, ending up getting developers to build custom reports which were lovely, but took them away from client work.
Sapiens.BI has given us the opportunity to build business analytics at will, which most importantly we trust. We have some scheduled daily for operation review, some weekly and we transpose some into management reports etc. monthly and quarterly.
The ability to generate business intelligence within a few minutes is such an amazing place to be, which is why we love Sapiens.BI reporting and the team at IT Sapiens.
The biggest benefit is the ability to know "now" the fact as opposed to waiting untill the end of the month.
We have a complex installation of SuiteCRM essentially operating as an ERP solution and the ability to build on customer modules and fields is incredible.
As our senior management team can build reports, this is reducing our cost of operating our CRM, through speed and being able to get the right people to build reports, and it isn't complex.
It is now the first thing I make sure to include in our IT budget and I couldn't live without it!
The IT Sapiens team are brilliant, very helpful and have solved issues quickly and helpfully.
Matthew Burgess
Managing Director
Phew
www.phew.org.uk
Empowering you to help others